SYGNUM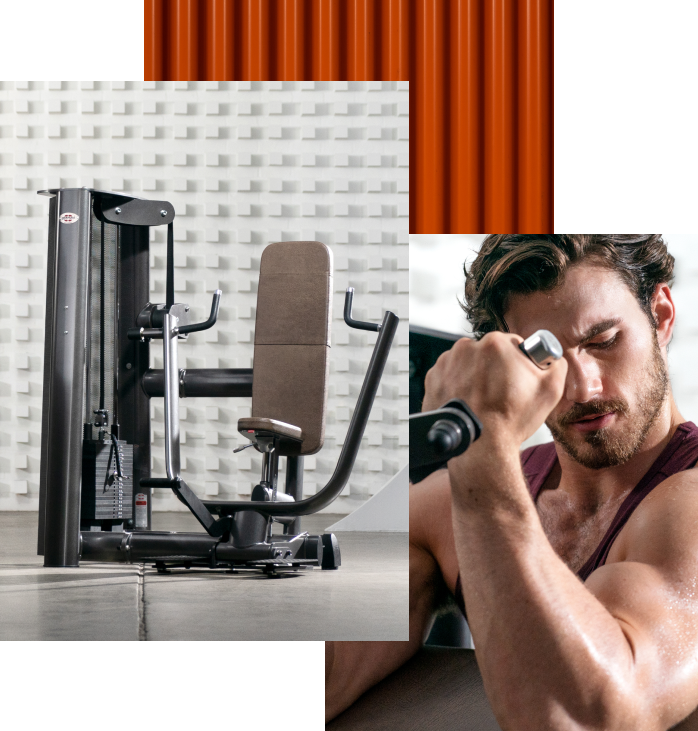 WHAT IS SYGNUM?
The 80SYGNUM series includes a wide range of weight stack machines, equipment, benches, stations and storage. Designed with the highest standards of quality, functionality, safety and training comfort for beginners to professionals. Perfect biomechanics with optimal resistance curves allow you a unique training experience with the best possible training results!
DUAL
The DUAL machines are hard to beat in terms of precision. All machines have independent load or force arms. The paths of movement are converging or diverging, so that an optimum movement curve is ensured. All upper body machines in this series have an easy entry lever. This facilitates the start of the exercise as well as the finishing of a set.
INNOVATION
The INNOVATION machines allow you to train the complex muscle areas. Through muscle loop training, the interrelated muscle chains are activated. These then learn to act as a unit. New impulses for your training! In addition, the series includes several combination machines that combine two exercises in one and ensure the best possible biomechanics.
CABLE ART
The CABLE ART series consists of cable-guided training stations with multiple functions and usability. All stations have freely movable, cable tension elements and independent weight blocks. This allows you to set individual training impulses! No matter if you use them as single stations or as a space-saving combination – CABLE ART makes your training challenging, individual and functional at the same time. Determine not only the load, but also the course and direction of movement!
Equipment
Our selection of accessories and equipment is very extensive. Dumbbells, bars, discs, handles and wide range of small equipment. Add or complete your training area with it!